Family Session Tips from a Maui Family Photographer
Are you worried about your upcoming family session with your kiddos? Have no fear! With the right mindset and preparation, your family pictures will feel FUN for both you and your little loves. Here are 10 tips for making family photos with children easier. . .

10 Tips For Making Family Photos With Children Easier
Tip #1 Prepare Your Children Ahead of Time
Let them know that a friend will be taking their photos! This will ease their little minds and help them feel comfortable during their session. Telling your children what to expect during your family photos will keep them in the loop and avoid any awkwardness at being in a situation they're not used to.
Tip #2 Let Them Help Pick Out Their Wardrobe
Get them involved in the process! Let them choose between a few items you have picked out for them to wear. Giving them some control in their photos will help them feel more excited about them!
Tip #3 Prep Your Wardrobe Together The Day Before
Set out your outfits together the day before the session. This gets taking family pictures on the forefront of their mind and helps them feel ready before the session even begins.
Tip #4 Less Stress is Best
Let go of perfection. The aim of your family photos is to capture genuine moments. Family photographs with me are all about you hanging out with your favorite people! There is no pressure to "perform". Ease your children's expectations by letting them know it will be more relaxed.
Tip #5 Arrive Early to Your Family Photos
There is nothing more stressful than running behind! This goes for mamas and kiddos. Give everyone plenty of time to get dressed, ready and out the door. Arriving early to your family session will help you avoid feeling frazzled and keep your children relaxed so they can enjoy their photos.
Tip #6 Make Sure They Are Fed and Rested
Being tired or hungry is really hard on your kiddos before a session. Make sure to plan their snacks and naptime accordingly the day of the session so they feel refreshed and happy during their pictures!
Tip #7 Let Them Do Their Own Thing
Family sessions with me are relaxed and casual. I encourage families to pretend I'm not even there! We want to capture authentic moments that truly show your children's personalities. If they get dirty or wet or sandy or wild, it's okay! Let them be little. Be playful with them!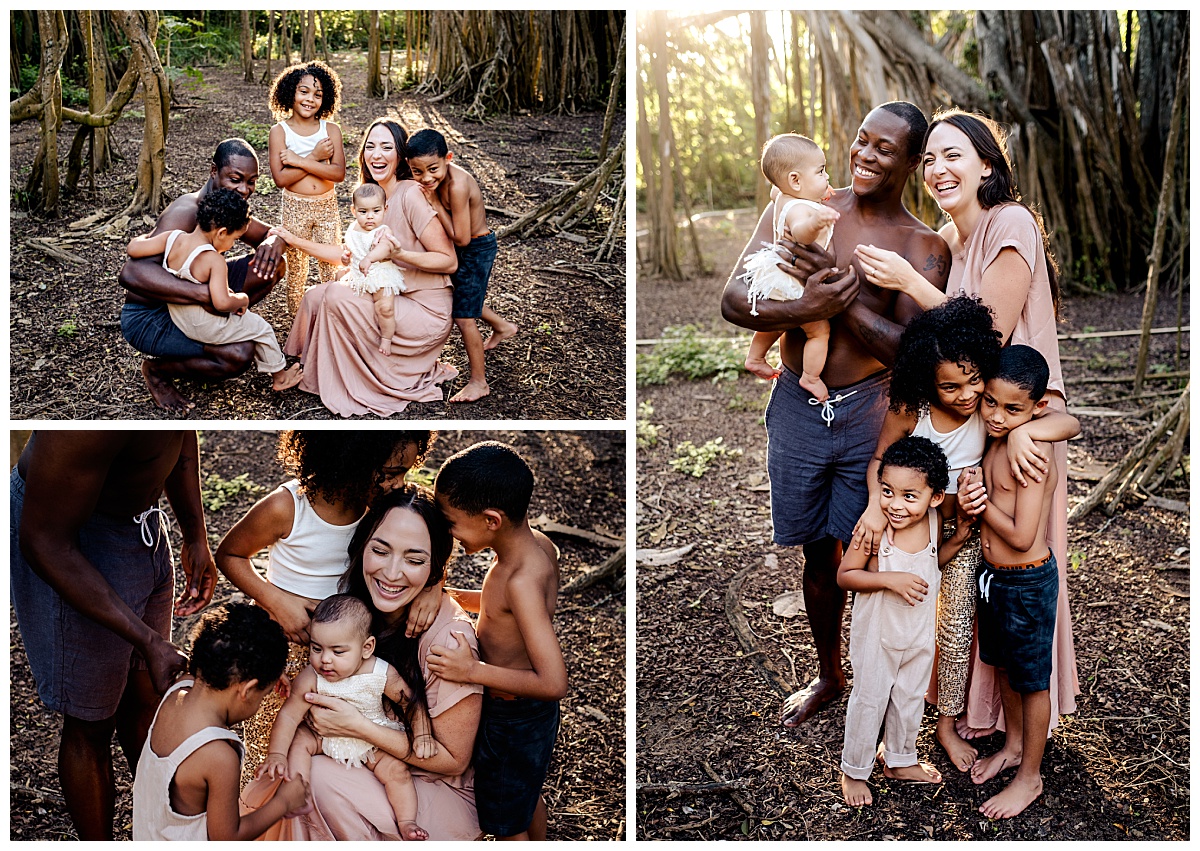 Tip #8 Have FUN With Your Children During Family Photos
Family sessions with me aren't serious or stuffy. They're FUN! Soak in lots of kisses, snuggles and giggles with your babies! Enjoy this time with them while they are little and full of energy. Singing and dancing is also encouraged. It makes for beautiful, genuine smiles on camera!
Tip #9 Bring A Towel and Change of Clothes During a Beach Session
Remember what I said about letting them play? Letting them get wet? And dirty? And sandy? Bring some towels and a pair of clothes for your children to change into after the session to make the ride home as comfortable for them as possible.
Tip #10 Plan A Fun Activity After Your Family Photos
Plan to do something fun after your family session to make the experience last longer! A special treat of local shave ice or going out to a nice restaurant is always a great way go. Make the experience as fun for your children as possible so that they are excited for the next time you take family photos.
Use These Tips For Making Family Photos Easier With Children For Your Next Session
Family pictures with your little ones can be a fun and beautiful experience if you embrace it! With a little preparation ahead of time, a positive and relaxed mindset and a goal for FUN, you and children will have a blast during your family session. You'll also capture some amazing moments of your children having a good time and letting their personalities shine during their pictures. I hope you found these 10 tips for making family photos easier with children to be helpful and encouraging!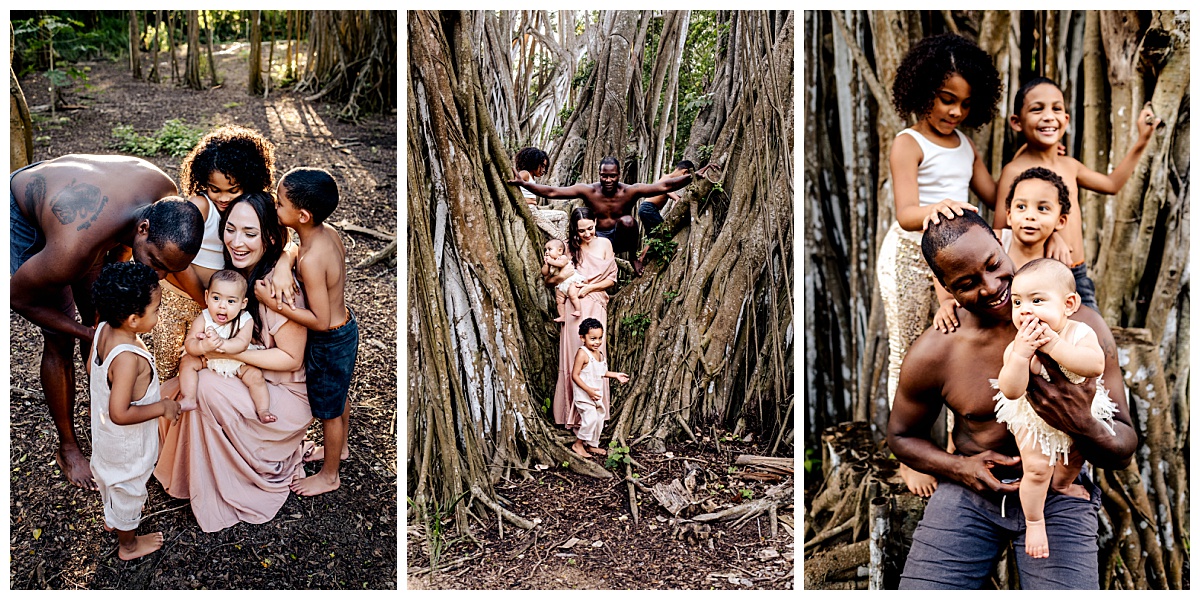 If you liked this post, you might also enjoy:
What to Wear to A Hawaii Beach Session